Committed to the future of mobility and Detroit's place in it.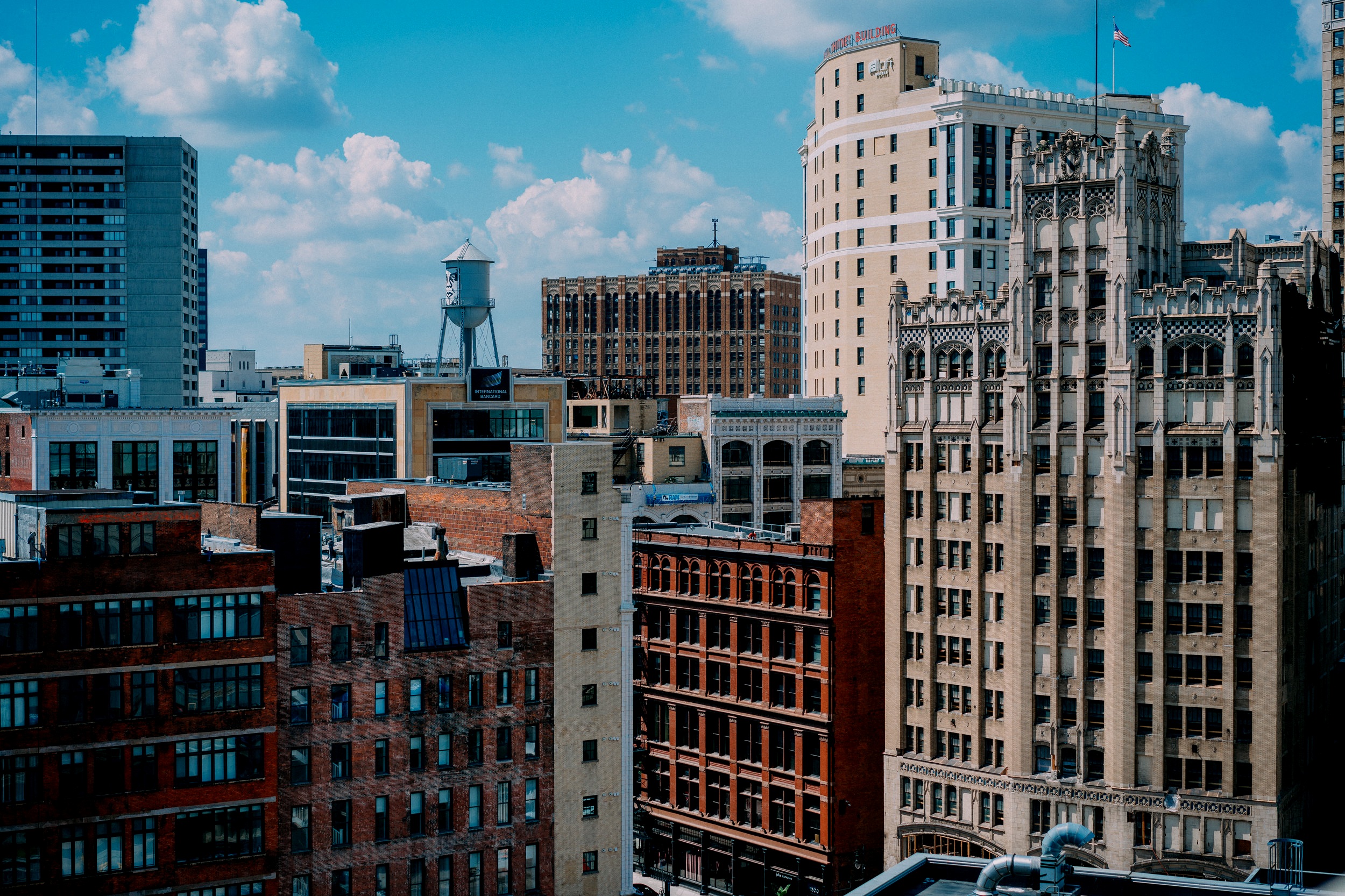 Mission
We believe that building a resilient mobility talent infrastructure is critical to shape the future mobility sector. Our goal is to create one of the world's foremost mobility technology ecosystems in the City of Detroit.
First Initiative — The Michigan Mobility Institute
The first initiative of the Detroit Mobility Lab is the Michigan Mobility Institute, a brick and mortar educational institute that will train professionals and tradespeople in artificial intelligence, robotics, cybersecurity, and other fields vital to ensuring Detroit's relevance as a global center for future mobility. The Michigan Mobility Institute, together with select universities, will offer the first-of-its-kind Master of Mobility starting in 2021.
"If Detroit seeks to compete in, let alone lead, the next-generation mobility sector we must develop the technological and leadership talent that will be required to do so right here at home."
Chris thomas | Co-Founder & President
CHris Thomas | Co-FoundeR & President
Chris Thomas is a Co-Founder of the Detroit Mobility Lab, an entity dedicated to helping Detroit become one of the world's foremost future mobility ecosystems. Prior to the Detroit Mobility Lab he co-founded Fontinalis Partners and worked to build it into one of the premier investment firms in next-generation mobility. While at Fontinalis Chris served as a Board Member for nuTonomy (acquired by Aptiv in October 2017) and Karamba Security and as a Board Observer at Ouster, Life360, and SmartKargo. Prior to Fontinalis Chris served in the U.S. Army as a Communications Officer in the U.S. and Iraq. Before joining the military, Chris worked as an Investment Banker at UBS within its Technology and Energy groups in New York and San Francisco.
Additionally, Chris advises a number of mobility startups around the globe, serves as an Executive in Residence for Mobility at the Quicken Loans Community Fund, acts as a Senior Advisor to the COMMIT Foundation, and is a member of the Global Cleantech 100 expert panel. He is also a Co-Owner of Buddy's Pizza, the birthplace of original Detroit-style pizza, and an avid angel investor. Chris has previously served as the Chairman of Read to a Child, a national children's literacy and mentoring nonprofit, and as a member of the World Economic Forum's Global Agenda Council on Personal Transportation Systems.
Chris earned his Master's degree in Business Administration from the Yale School of Management. While at Yale he served on the Honor Committee and graduated with distinction in former Prime Minister Tony Blair's seminar on Faith and Globalization. He holds a Bachelor of Arts degree in both Economics and International Relations from Michigan State University. Chris is a resident of the City of Detroit where he lives with his wife and sons. He is a staunch advocate of connected communities, early childhood literacy, and the doctrine of the strenuous life.
Jessica robinson | Co-Founder
Jessica Robinson is Executive Director of the Michigan Mobility Institute where she works to accelerate the development of talent for the growing mobility industry. Starting in 2021, the Michigan Mobility Institute will offer the first-of-its-kind Master of Mobility program. The Institute is the first initiative of the Detroit Mobility Lab which she co-founded to focus on building the mobility talent infrastructure necessary to shape the sector's future within the City of Detroit.
Jessica previously led the development of next-generation mobility efforts at Ford Smart Mobility where she was Director, City Solutions, a group focused on working with cities. This field-based team worked to understand local priorities and to identify new mobility solutions to meet current and future transportation needs. An early leader in the mobility industry, she scaled Zipcar's innovative car sharing model as Seattle Marketing Manager, San Francisco Bay Area Locations Manager, and in new cities and airports in North America as Market Launch Manager.
In recognition of her public-private work, Jessica was named a 2017 Next City Vanguard, a competitive distinction for top young urban innovators working to make change in cities. She is Advisory Board Chair for PlanetM, an initiative of the Michigan Economic Development Corporation, set up to create a partnership of mobility organizations, communities, educational institutions, R&D, and government working together to connect Michigan with those working on innovations that will define the future of transportation.
Jessica's background in technology and innovation includes prior work launching startup accelerator programs at Techstars with industry-leading corporate partners to further a global ecosystem focused on empowering entrepreneurs. She is an active startup mentor, advisor to the student-run Zell Lurie Commercialization Fund at the University of Michigan, and micro lender who invests in women entrepreneurs and business owners in Detroit.
Jessica graduated with highest honors from the University of Massachusetts with a BA in Anthropology and brings an unexpected perspective to the challenges that fall at the intersection of mobility and technology.